The company "Intermovex" was founded in 2009 in Almaty. Despite this, the experience of the staff is far superior to this period, inasmuch as the majority of the members of the team have started to work more than 20 years ago. During our existence we have done thousands of work, including not only various international and office relocations, but also different project works and works on the organization of exhibitions.
The goal of our company – to be at the top of the game in the republic of Kazakhstan and set quality standards, to rivals as well as to foreign partners. For each client we take into consideration all the wishes and select the appropriate solution, in reliance on request specificity. We always do our utmost, because every work for us is a unique case, which requires special approach.
Our motto – "Intermovex company will make Your relocation comfortable". We organize the work in a way that relocation process arise only positive emotions in our clients. We are committed to take all hard aspects of relocation on ourselves, letting our clients to take advantage of the free time for the completion of their own affairs and settlement in a new place.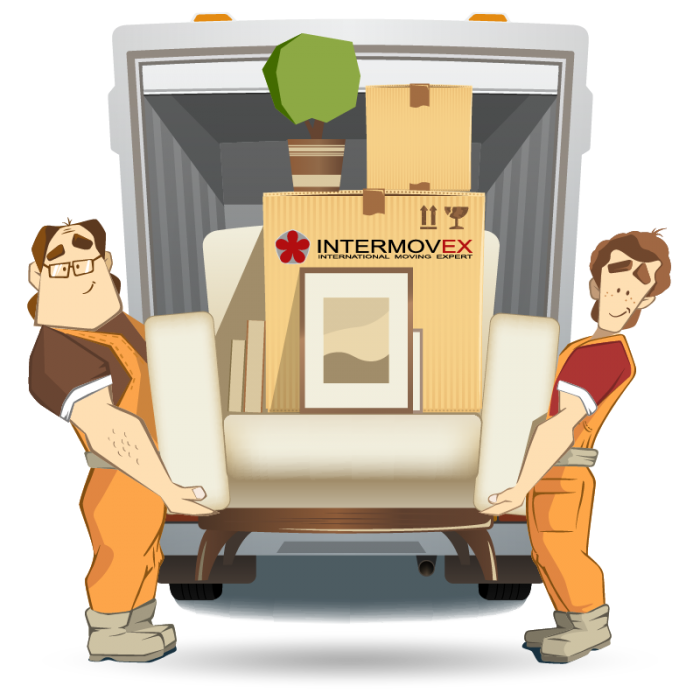 Our offices are in Almaty and Astana cities; moreover we successfully work throughout the territory of the Republic of Kazakhstan. Clients of LLP "Intermovex" are British American Tobacco, Siemens, Altel, Coca Cola, Petro Kazakhstan, Embassy and Consulates General of the Federal Republic of Germany, Embassy of UAE, Embassy of Qatar, Embassy of Portugal, Embassy of Netherlands, British council and many other honorable commercial and noncommercial organizations.
"Intermovex" is a member of International Association of Movers, thanks to them we have the most loyal and experienced partners, that let us do our work anywhere in the world.  Thus, our clients always receive the fast and high-quality service.
We really care about the property of our clients and guarantee the quality of our services.